| | | |
| --- | --- | --- |
| B I E N V E N U E | chez | |
---
Un site sur Arthur-" Je est un autre "-Rimbaud prenant en compte la dernière partie de sa vie.
There is one place about the last part of his life !
Rimbaud's biography. And [scoop !] the similarities in his life with Bob Marley.
Biographie de Rimbaud. Et [exclusif !] les similarités dans sa vie avec celle de Bob Marley.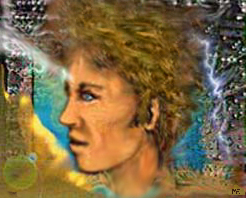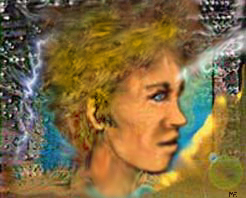 - In English and French -
Félix Goudart raconte :

L'incompris
Un autre regard : Le site Arthur-le-Fulgurant (d'après la vidéo éponyme) retrace la vie d'Arthur Rimbaud avec des éclairages nouveaux sur sa poésie.
Et c'est surtout une sorte de réhabilitation pour ce qui concerne la dernière partie de sa vie (exotique et rastafarienne avant l'heure, avant quiconque dans le monde)... Pratiquement un homme en lutte contre le fascisme juste AVANT son invention officielle ...(N'était-il pas "voyant" ?) [EMOTIVATION N°1]
[EMOTIVATION N°2] :
Malgré les apparences, il semblerait ainsi que la (courte) vie du poète soit entièrement sous-tendue d'une cohérence particulière : traquer l'indicible. Tracer l'inconnu.
Cette quête constante perdurera, même en Afrique, où il pris connaissance de ce qu'aucun texte ne peut relater (et pour cause : c'est la tradition orale qui y prime ...)
Mais alors quelle est donc cette littérature qui se dispense des mots, quels sont ces poèmes ultimes, qui ne peuvent se transmettre sans circonvenir sommairement, ou sans prendre le risque de devenir des écrits "sacrés" ... ?
---
STUNNING ARTHUR
Another point of view : Arthur-le-Fulgur' (this site, according to eponymous video) redraws Arthur Rimbaud's life with new illumination on the poem.
And it is especially a kind of rehabilitation as for the last party of its life (exotic and rastafarian early, before anyone in the world)... Practically one man struggling against fascism just BEFORE its official creation... (wasn't he a "voyant" ?) [EMOTIVATION N°1]
[MOTIVATION N°2] :
Despite appearances, it would seem so that the (short) life of the poet is entirely underlain of a particular coherence: stalk the inexpressible. Trace the unknown matter.
This constant search will continue, even in Africa, where it acquainted with what no text can relate (and with good reason: it is the oral tradition which dominates there...)
But which is therefore this literature which is given off words, which are these ultimate poems, which cannot be passed on without circumventing, or without taking the risk of becoming "sacred " writings... ?

---
" Nous n'avons pas fini de comprendre Arthur Rimbaud, ce nomade interlope, ce poète cosmopolite, ce lecteur infatigable ! " (Pr Fox)

---

Recherche :
Mots clés :
---
> notre sélection pour lire <
parmi tous les livres sur le sujet